Many of those who have spoken to me about the Neptune Thermoregulation System have heard the story about my experience at the 2012 World's Toughest Mudder and why I felt something could be created to help prevent that situation. During my self driven education about human thermoregulation I was determined to expand on what I learned during my undergraduate Exercise Science program. I had to better understand how the body adjusts for both excessive heat loss as well as too much heat retention. In addition, gaining a grasp on how the radiant heat from the sun affects thermoregulation as well as how water and air flow contribute.

When I started designing the Neptune I was determined to solve the hypothermic issues and do so in a way that would work even if it's owner was in and out of water. However, I also considered the fact that this piece of equipment needed to be much more than just a heated base layer. This garment needed to be a piece that could be the foundation of ANY athletic endeavor. Even without the external heat the shirt can be used as an undershirt, a racing top, a windbreaker base layer (using the pouches), a swim/surf shirt, as well as many more applications. It's high breath ability and Durable Water Repellent (DWR) treated fabric make it highly effective at cooling the body as well. On top of all of this the shirt pockets have multipurpose as well because they can hold nutrition, your phone, keys, credit card in addition to the pouches for which they were designed. The cooling aspect of the Neptune Thermoregulation System involves using these pockets to hold ice or frozen gel packs to aid in controlling your body temperature in the heat.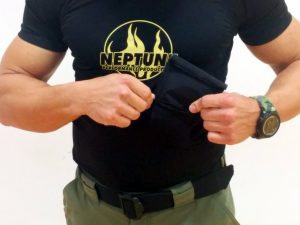 It is the cooling part that has apparently peaked the interest of Nike and their Sports Research Lab as they have created a prototype "Cooling vest" that was worn by Rafael Nadal and Maria Sharapova this past week during practice at the US Open. From the description in this article, it sounds pretty close to the Neptune's patent pending design, so I will be tracking this closely.
Article: https://www.dezeen.com/2018/09/06/nike-cooling-vest-rafael-nadal-us-open-tennis-championships/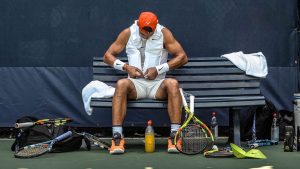 Bottom line, if Nike is looking into the benefits of thermoregulation assisting apparel then this market could be a real thing in the future. Neptune Performance Products is proud to be first to market with a product that can truly do it all and has been proven in some of the harshest competition conditions possible at the 24 hour World's Toughest Mudder! No need to wait for the Nike Vest because the Neptune is available now. For more information about the Neptune check us out at www.neptuneperformance.com